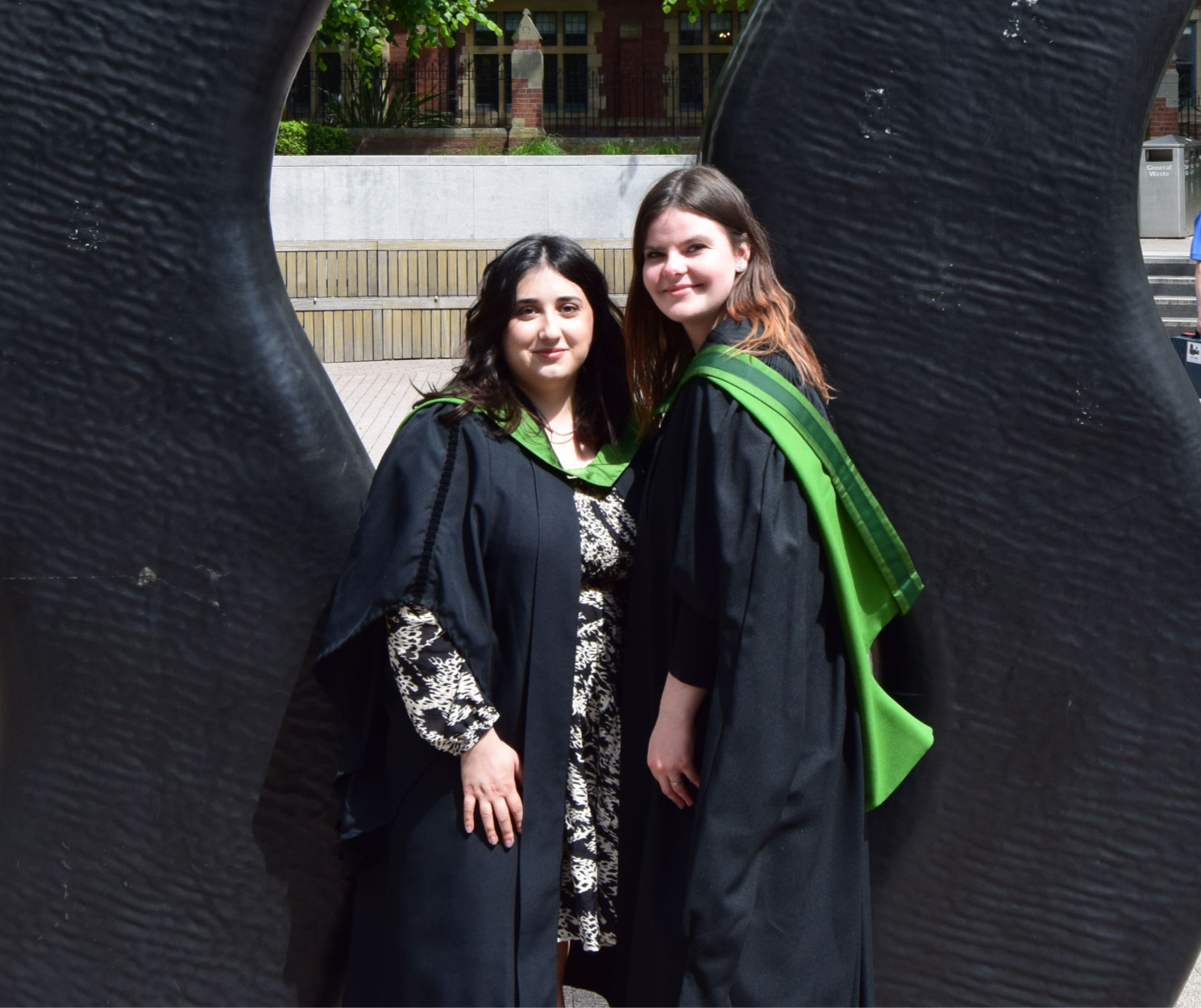 About us
Hi! We are Gabby (a.k.a. Bunny) and Anisa (a.k.a.Fox), the founders and co-owners of Fox and Bunny Rise.
We met for the first time in 2017 when we shared our university accommodation during our first year of study. Since then, we have shared a close friendship, spending most days in each other's company.
Fox and Bunny Rise was born in the middle of the pandemic as a form of escapism, trying to beautify and bring light to a dark time in many people's lives.
Our business name came from Anisa's love for Foxes, Gabby's nickname being Bunny and RISE as an acronym for respect, individuality, self-confidence and equality.
We create our pieces in various styles and materials. We are always trying to improve to be a more environmentally friendly brand. Therefore, we are slowly substituting our epoxy resin pieces with jesmonite ones. Our main target in creating our products is to be as waste free as possible.
With our work we hope to create an inclusive and accepting community for everyone. You are welcome to share your stories as we do our own.